2010 Research Residency at the Threefold Educational Center
The following is taken from http://www.threefold.org/research.aspx
Threefold Visiting Researcher
Unlike the natural sciences, spiritual science is still developing its research methodology. Threefold's Visiting Researcher program provides researchers the opportunity to dedicate substantial time to high-level collaborative investigations in the etheric realm.
Frank Chester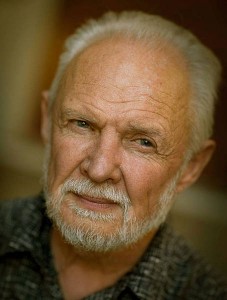 The 2010 Threefold Visiting Researcher is artist, sculptor and geometrician Frank Chester, who will work with a team of six to twelve research fellows at Threefold from September 19 to October 30, 2010.
The Research Fellowship will be an exploration of the elements and the ethers through geometric forms. Using lectures, studio sessions, and group discussions, Frank will lead the research fellows through a process of creating and transforming complex geometric forms. The methodology consists of transforming geometric forms by applying the four elements and the four ethers. When applied to Platonic forms, the outcome is known and can be predicted; when applied to new and unexplored forms, the outcome is not known in advance. In either case, the methodology is a fruitful vehicle for learning and discovery, and these exercises in "scientific art" bring the researcher to a direct experience of the role of movement, metamorphosis, polarities, and intervals in art, life and science.
The 2010 Research Residency
Fellows can enter the program on one of two tracks: In the Apprenticeship Track, fellows will work on projects assigned by Frank Chester. Fellows in the Research Track will bring an existing project or question that can be moved forward using the research methodology. Fellows in both tracks will receive intensive, hands-on instruction in the methodology. They will then have the opportunity to apply those methods to previously uninvestigated forms, with completely unpredictable results. Through their guided experience of one researcher's methods, fellows will develop unrealized capacities and unexpected insights.
The 2010 Research Residency will consist of three parts:
September 19-25: Frank and his research fellows will work together at Threefold. This intensive week-long gathering will include morning lectures, work with projective geometry and orthographic studies, geometric net development, two- and three-dimensional drawing, perspective, form studies, basic construction techniques, and group discussions. Frank will provide instruction on his research methodology, assign research projects to fellows in the Apprenticeship track, and guide fellows in the Research track as they apply the methodology to their own research question.
September 26-October 23: Fellows work independently, on their own projects or on the forms and elements assigned by Frank. This independent research can be completed anywhere – fellows can return home or stay on at Threefold, where studio facilities will be available. Each fellow will have at least one personal phone consultation with Frank during this time to check on progress and ask questions. (The Annual Conference of the Biodynamic Association will take place at Threefold on September 30-October 3).
October 24-30: Frank and fellows reconvene at Threefold. This second group session will include presentations of independent work and a group compilation and reporting of research findings. An exhibition in Threefold Auditorium will feature the work of the research fellows, and time will also be devoted to exploring how the research methodology might be applied to each fellow's own life questions and themes.
In early November, the Threefold community will host a research symposium co-sponsored by Threefold Educational Center and the Collegium of the School of Spiritual Science.
Prospective Fellows
Prospective fellows can bring an existing research question to this fellowship, or use this opportunity to apprentice themselves to Frank Chester, learning his methods by carrying them out under his supervision.
While there are no set prerequisites for the fellowship, certain expectations apply. The fellowship requires a significant commitment of time and effort. In addition, prospective fellows should
Be self-motivated and willing to learn;
Be able to work both independently and collaboratively; and
Be able to work with their hands, and have an understanding of basic materials.
Some familiarity with the work of Rudolf Steiner, and the concept of spiritual research as he described it, will be helpful.
The residency fee of $1,000 includes fourteen days of hands-on group research and instruction and group meals to begin and end each week at Threefold. Studio space will be provided by Threefold; materials costs, room and board are not included in the fee. Limited tuition assistance is available.
Information about housing at Threefold can be found on this page.
How to Apply
Positions in the research team will be competitively awarded. The application form is in preparation and will be available from this page.
For More Information
Contact Bill Day at 845-352-5020  x24 or [email protected].