TheEcoChef radio interview with Frank Chester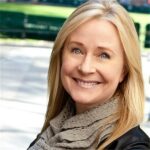 Frank was recently featured in a two-hour radio interview with Sharon McGrail of TheEcoChef, discussing the discovery of the Chestahedron, what it is, and what it relates to.
Listen to the interview on BlogTalkRadio
or
download the .M3U file
to stream with your favorite player.
About TheEcoChef:
TheEcoChef provides practical tips for achieving total well-being from whole and natural foods.  Follow chef Sharon McGrail and other health experts as they guide you on a transformative journey of health and healing through food.