Lecture: Architecture and Form
The Sacramento Faust Branch of the Anthroposophical Society in America Presents
Architecture and Form:
The discovery of the archetypal form behind the building blocks of the universe.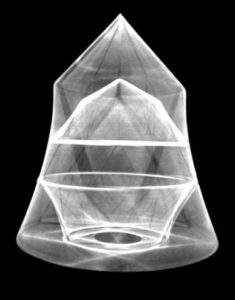 A Lecture by Frank Chester
Wednesday, May 16th, 2012 – 7:30-9pm
Stegmann Hall Teachers Education Room,
Rudolf Steiner College, Fair Oaks, CA
Goethe describes finding the archetypal plant "Urpflanze" in 1790, which he believes is the basis of all plants. Now there has been discovered a archetypal form, a basic model or a red line flowing through the building blocks of the universe (platonic forms) and their transformations. This discovery has been used to find the first form, the mother of form, the "Rosetta Stone" of form development. This basic model is really a single PLANE of generative forces underlying form fluctuations. In the lecture you will be shown how this Plane can be used in art and architecture.