Seattle Lecture – Sept. 30, 2012
The Seattle Branch of the Anthroposophical Society Presents
FRANK CHESTER
— artist, geometrician, teacher, and sculptor —
Sunday, September 30th
Seattle Waldorf School, Huckleberry Hall, 2728 NE 100th, Seattle, WA
3 pm – 6pm:
Discovery of the Chestahedron and its Relationship to the Human Heart
Frank's discovery of the Chestahedron, a volume with seven faces of equal surface area, suggests new ways of looking at the underlying dynamic geometry of the human heart's form and function, complementary to current cardiac research. In this lecture, Frank presents his original research outlining the way that the heart is not merely a pump, but an organ that integrates a dual vortexial flow of the blood.  He discusses the "fifth chamber" of the heart and the mystery of the future development of the human heart.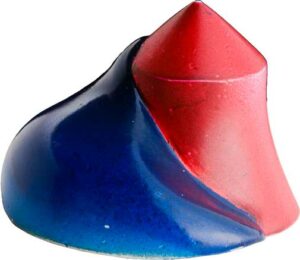 To find out more about Frank and his diverse work, see the introduction booklet here.