Elemental Transformation: Changing How We Work with Change
Workshop below TBD:
Form
Re-Form
In-Form
Trans-Form
Elemental Transformation:
Changing How We Work with Change
A hands-on/minds-on workshop
with Frank Chester and Seth Miller
Stay tuned for dates!
Pre-registration Required
All workshop materials provided.
Cost: $100
This all-day workshop will combine hands-on geometry with dynamic presentations and experiential exercises designed to help you deepen your relationship with transformation.  You will leave this workshop with a physical form of your own creation and a more subtle and complex understanding of how transformation unfolds according to the archetypal patterning of the four elements: Earth, Water, Air, and Fire. Our goal is to inspire you and enliven your own everyday transformative work.  This workshop is perfect for parents, teachers, therapists, social workers, and anyone interested in transformation.
There will be a one hour period for lunch. You can bring your own lunch or drive off-site for lunch.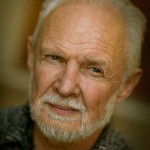 Frank Chester is an artist, sculptor, geometrician, and teacher based in San Francisco.  He has been working with the four elements for over 10 years, having used them as an integral part of the research that led him to the discovery of a brand-new seven-sided form that has deep connections to the human heart. Frank travels widely, giving dynamic presentations connecting form, geometry, and spirit.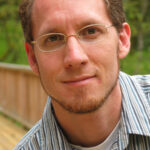 Seth Miller has taught physics and many other subjects in Waldorf schools across the West.  With a Master's degree in consciousness studies, he is passionate about bringing forth tools for transformation; his specialty is the alchemy of the four elements. He is currently developing this work in a PhD dissertation, which weaves together alchemy, cybernetic epistemology, Goethean phenomenology, and anthroposophy.